We are your solution in safe cracking Germantown. Imperial Locksmith will guarantee your safe security, safety and regular 24/7 repair and maintenance. Our safe cracking can get through any locking mechanism.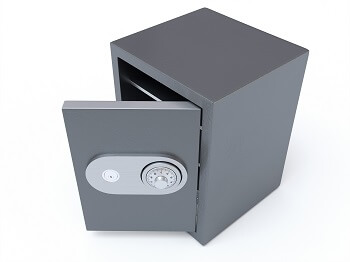 Do you require safe installation ? Has your safe all over sudden started acting up and won't unlock? Are you in need of any locksmith work? Did you lose your keys, or maybe you forgot your combination for the safe but now need the safe cracking Germantown? We at Imperial Locksmith Germantown MD are your security experts. We have 5+ years' experience making our customers smile again.
Who Are We
At Imperial Locksmith, we are the safe cracking experts in Germantown MD. We install and repair safes. Our other services include installation and repair of automobile locks, commercial locks, and residential locks. We have a fast response time of 30 minutes and professionally trained workers. Our expertise, efficiency, and 5+ years of experience make us your go-to guys.
We at Imperial Locksmith offer the complete safe locksmith service. Professionalism is our guarantee to you. When making that call rest assured you are talking with the best. We are your 24/7 locksmith service. We give our clients a free quote, fast and friendly response and charge you an upfront pricing with no hidden charges. Our services far outclass those of our competitors in Germantown. Our customers have consistently given us 5-star ratings in numerous online reviews. We define fast, efficient and effective locksmiths. Good enough is simply never enough with us.
Safe Cracking
Safe cracking is the act of defeating the security mechanisms to gain access to a lock without destroying the lock. It's a way of opening your safe without the needed combination. It's not just thieves who crack safes; there are some legitimate reasons. You can lose your combination, the lock mechanism can also malfunction, fires or theft attempts.
We are your solution in safe cracking. Our services will guarantee your safe security, safety and regular 24/7 repair and maintenance. Our safe cracking can get through any locking mechanism. These include alarm control systems, electronic safes, building access control and others. Our teams of highly experienced professionals have the right tools, skills, and experience. We use an array of techniques including lock manipulation, guessing the combinations, scooping, brute force techniques, using modern auto dialers and drilling through weak points to open the safe. We also maintain sophisticated access control systems for your office and high-security vault rooms. Safe cracking requires finesse and experience. If you locked out of your safe, and you need safe cracking Germantown, give us a call.
Our safe cracking Germantown is also the most competitively priced. We have an upfront pricing policy with no hidden charges, we take this seriously, and we have a team of highly trained safe crackers to handle your problem. Our competitors even try to poach our technicians to teach them how to crack a safe! Our mobile locksmiths are available within 30 minutes of placing your call.
Other services include residential locksmith services, automobile locksmith that include emergency door and trunk opening services and commercial locksmith for your business and office problems.
Wherever you are, we will assist you with our mobile locksmiths services. Get in touch and now and get your smile back. Pay us a visit, call us or visit out our website for more information. We are your local 24/7 locksmith service ready to help. If you need safe cracking Germantown or a locksmith call us now.Get the best experience with value for your money with us.