Commercial Locksmith Germantown
Imperial Locksmith Germantown provides honest commercial locksmith Germantown complete locksmith service. We provide 24/7 locksmith service with up front pricing! Call today, and our technicians will answer any questions you may have.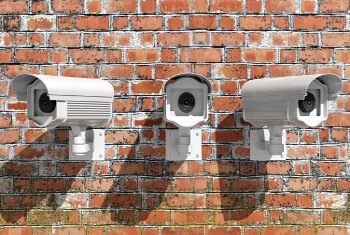 Security and safety are highly important for businesses now- a- days. Ensuring that records and important data are safely guarded with the best quality locks and systems is to the up- most important! Imperial Locksmith Germantown MD offers the best Commercial Locksmith services. We offer complete locksmith service to Germantown and surrounding areas.
Our skilled technicians here at Imperial Locksmith have 5+ years experience, and are guaranteed to be fast and friendly! We have up front pricing, and are licensed, bonded and insured. We offer many services, and all at competitive pricing.
Our Services
24/7 Emergency Service: Being locked out of your office, vehicle, or home can be a nightmare. It can be scary if you do not know who to call for help. It doesn't have to be frightening, because Imperial Locksmith Germantown has 24/7 Locksmith service. Our expert technicians have a 30 min response, and will always arrive within 30 minutes of being called. Our skilled technicians will never leave you out alone, or in the cold. Anytime of the year, anytime of the day our skilled technicians will respond to your location within 30 minutes.
Lock Rekey: Our company provides the best commercial locksmith in Germantown, and will aid you in case of a jammed or lost lock. Our mobile locksmiths will rekey locks without any trouble as many locks can have problems that require lock rekeying, and our experienced technicians will do this quickly and effectively.
Install and Repair Deadbolt Locks: Deadbolt locks are great, and provide high security. Our experienced technicians will install as well as repair the locks conveniently, and at competitive pricing!
Office Lockouts: In case of dreadful office lockouts it is important to know who to call. Our technicians will install and repair high-security locks, and will aid you by providing 24/7 Locksmith service in case of being locked out of your office. We strive to ensure that you are never alone, and never abandoned in case something like this happens!
Magnetic Door Locks: By installing a magnetic door lock you will be provided with a highly secured door that allows for easy access. Imperial Locksmith provides honest service in Germantown to ensure that you receive high quality high tech locks for your business.
CCTV Installation: CCTV Installation (Closed Circuit Televisions Installation) will ensure that your business is equipped with the best security system. Our company provides CCTV systems to Germantown MD and surrounding areas to ensure customers receive the highest quality installation, repair, and access control systems.
Master Key Systems: Master Key systems are highly beneficial in businesses such as hotels, resorts, or where there are multiple locked doors. Our expert technicians will fully install and repair these systems.
Panic Hardware: Panic bars are great, because they lock from the outside yet allow people from the inside to escape in case of emergency. We will not hesitate to install high tech locks to ensure the security and effectiveness of Panic Hardware.
Access Control Systems: Following the installation of this control system, automatic door closers will also be installed if desired. Our skilled technicians also provide lock change services, and will respond within minutes.
Mortise Locks: Mortise Locks are popular in many businesses, and our team will install as well as repair these locks. Our technicians also install profile cylinder locks.
Call Now!
Imperial Locksmith provides honest, complete commercial locksmith service. We provide 24/7 locksmith service with up-front pricing! Call today, and our technicians will answer any questions you may have. Call 24/7 in any emergency, rain or snow, day or night, our experienced technicians will always be at your side within 30 minutes to aid you in any situation whether it be an emergency, installation, repairing, or rekeying any lock. We hold our customers as a top priority, and we have a customer satisfaction guarantee! Here at Imperial Locksmith Germantown we provide honest service at competitive pricing to ensure you always receive an honest price.