Door Installation Germantown
Our Germantown door installation service has hit the door installation and repair market by storm. Our clients have continually come back to us complimenting our services and seeking new ones.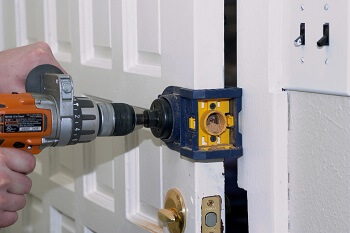 If you are setting up a new building or simply renovating an old one, doors are an important feature you don't wish to go wrong with and we at door installation Germantown are here to ensure just that. We supply you with state of the art doors matching your needs and in accordance to your specifications. These will then be fitted by our professionally trained and experienced door fitters for guaranteed safety.
What is the brand behind these door installations?
Door installation is a quality service from the Imperial Locksmith Germantown company, a market leader in door and lock services. The company is based in Germantown, MD, and we are privileged to serve area residents and those in the surrounding neighborhood. We offer fast and friendly services unique only to our organization and our delivery is unparalleled.
We offer 24/7 MD door services for Germantown locals and residents in the surrounding areas. These services range from installation, general maintenance through regular checks, repairs, and replacements for the entire doors or simple door hardware. These include hinges, frames, or  door jambs.
Various door services by the company
Doors are in need of various services especially maintenance yet most people usually remain ignorant of this fact. Well maintained doors whether residential doors or commercial doors for your office building or store facilities not only offer a security assurance but also speak a lot about you. It is therefore in your best interests to keep these doors in good condition.
One of the leading services of Imperial Locksmith Germantown is to install and repair all kinds of doors. We install and conduct repairs on a wide variety of door selections including storefront doors of whatever size, interior doors and exterior doors for both residential and commercial buildings. These are fitted by our professional staffs that have had extensive experience in door handling.
There are many other cases warranting repairs or total door replacement and which our staff are well prepared to handle and advise accordingly. The most common repairs surrounding doors include door jamb repair, door frame repair, and door hinge repair. These may be caused by a variety of reasons such as poor door installation, installation of faulty doors, or forced entry.
Service delivery, why us
Our door installation Germantown service has hit the door installation and repair market by storm. Our clients have continually come back to us complimenting our services and seeking new ones. They have also made our marketing easy due to the many referrals they have been sending our way. These are the results of a good and reliable customer service.
Our offices are always open and we are committed to offering 24/7 MD door services to all our clients whenever a need arises. Assurance of an effective service starts the moment you place a call or an email with us. Your will be received well and we will clearly explain about our services. Your case will then be thoroughly assessed and in the shortest time possible an upfront pricing quote be given to you.
Our staff are highly trained and committed to rendering professional services to the satisfaction of our clients. They are specialists in their trade that will install and repair your doors professionally using modern and high tech tools guaranteeing you of long door life and maximum safety during handling. They are also very friendly and will readily offer advice and tips on proper door handling and maintenance. The best thing is that they are available all day everyday.
Our company unlike many others in this trade is bonded and insured making us safer to deal with. It is also very local with a clear physical address where upfront pricing services are availed to allow clients assess themselves before contracting our services. Being local also puts us in a better position to understand the needs of the Germantown and neighboring regions residents.
Putting all these factors into consideration, it won't be hard to accept that we are the best doors installation service providers. These also show that we have a better understanding of our clients better and have the necessary skills and manpower to do so. Contact us today for a free quote.